My Team
As a Financial Representative for the Northwestern Mutual Financial Network, I am committed to helping my clients whether they are concerned for their own financial needs or those of their family or business. I don't do it alone. Here you will find a listing of the people who help make it happen.
Together, we stand committed to providing the best customer service possible. If you have a problem or need assistance at any time, please let us know.
---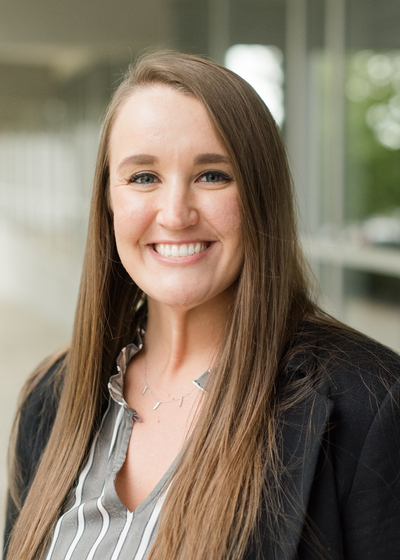 Kinzie Leinen
Director of Marketing
Office 515-697-4672

Kinzie, our Director of Marketing, joined Northwestern Mutual in May 2017 after graduating from Iowa State University with a bachelor's degree in both Marketing and Management. She manages our marketing and client relations as an Associate Financial Representative and holds her Iowa Life and Health Insurance license.
As the leader of our marketing and client relations efforts, Kinzie is focused on:
Building strong client relationships
Strategic marketing planning
Managing client communications
Driving our social media strategy
Kinzie currently resides in West Des Moines, Iowa with her fiancé, Ty. In her spare time, she enjoys spending time hiking, disc golfing, cooking, going to the lake, going to movies, and traveling.
What movie can you watch over and over again?
Any of the Harry Potter movies. But if I had to choose one, I would choose Harry Potter and the Goblet of Fire!
If you could be on any game show, which would you choose?
Family Feud, I think I'd be pretty good and would get to participate with my family. Plus it would be fun to meet Steve Harvey!
What is your favorite dessert?
Jellybeans! I love the Starburst ones, and all the ones that come out during Easter.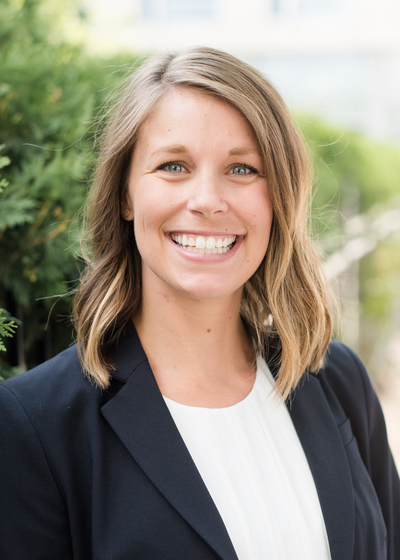 Megan O'Neal
Director of Insurance Operations
Office 515-697-4660

Megan began her career with Northwestern Mutual in 2011 right after graduating from Iowa State University. She manages our insurance operations as an Associate Financial Representative and holds her Iowa Life and Health Insurance license. She is originally from Keokuk a small town in the most SE corner of Iowa. Megan is married to her husband, Tristan and they have one daughter, Ainsley Mae.
As Director of Insurance Operations and Services and as an Associate Financial Representative, Megan can assist clients with their insurance needs including:
Payments, applications, underwriting process, etc.
All aspects of sales support to Jeff Byrn
A liaison between the home office, financial representative, and clients
If you could compete in any Olympic sport, which would it be?
Beach volleyball. Sun, sand, and competition!
Favorite quote?
"Promise me you'll always remember: You're braver than you believe, stronger than you seem, and smarter than you think."  Christopher Robin to Winnie the Pooh
What movie can you watch over and over again?
Sister Act
Luke Mengwasser
Director of Investments and Planning
Office 515-697-4684

Luke joined Northwestern Mutual in August 2018 and manages our Planning & Investment Operations as an Associate Wealth Management Advisor. He received his bachelor's degree from the University of Northern Iowa, holds his Life, Health, Series 6, 7 & 63 Licenses.
As an Associate Wealth Management Advisor and the Director of Planning & Investments, Luke is focused on:
Asset Management
Tax Efficiency Strategies
Building Financial Plans
Meeting the needs of our clients
Luke currently lives in Urbandale, Iowa with his wife Ashley. He enjoys spending time with his family, friends and traveling.
If you could only pick three foods to eat for a month, which foods would you choose?
Nachos, Wings & Peanut Butter. (Not together!)
Spring, summer, fall or winter: What's your favorite season and why?
Summer, because that is when time spent at the lake is most enjoyable.
If you could learn any skill, what would it be?
How to play the piano.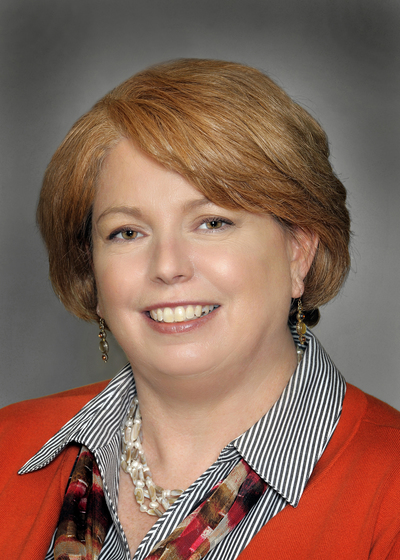 Jennifer Kamp
Associate Financial Representative
Office 515-697-4600

Jennifer has been with Northwestern Mutual since 2015 and joined Jeff & Andy's team in July 2019 after moving to Des Moines from Champaign, Illinois. She is life and health licensed and has passed the Series 6 and 63 exams.
As an Associate Financial Representative, Jennifer is focused on:
Assisting clients with their insurance and investment needs including servicing
Assisting clients with processing account applications
Maintaining and organizing our client database
Jenifer currently resides in Johnston, Iowa with her husband Jim and their two sons, Jack and Peter.
If you could time travel, which period of time would you go back to visit?
As a history major in college, there are several periods in time I'd like to visit. However, the first would be during the American Civil War.
If you could have dinner with any famous person, who would it be?
I would love to be at a dinner party with Jon Stewart, Stephen Colbert, Trevor Noah, Ellen DeGeneres, and Sarah Silverman. I think I would be laughing through the entire meal!